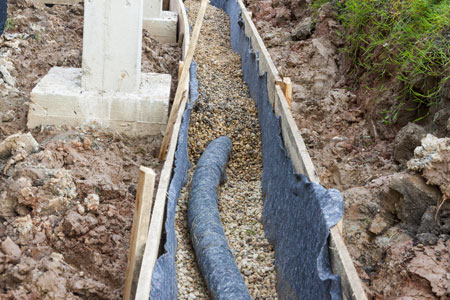 Proper drainage is essential for any property! Protect the integrity of your structures' foundations, and ensure that your land is safe from flooding by hiring a qualified drainage contractor in Middleboro, MA.
We offer several services to promote and create an appropriate level of drainage on your property. If you are concerned about how water can affect your existing structures or utility systems, consult with one of our qualified professionals to learn about which drainage system may be right for your home or business.
Water Damage Prevention
The main purpose of a drainage system is to prevent water damage to your structures or their foundations. Long-term water exposure on a property can cause your foundations to sink or warp. Here are just some of the drainage solutions that we offer: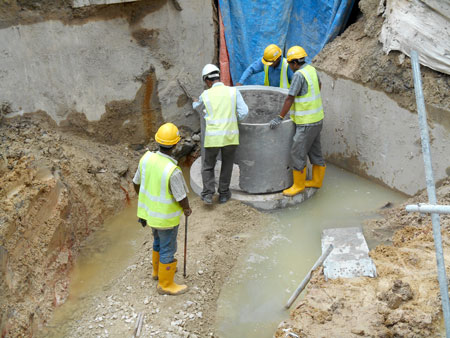 Retaining wall services: Atlas Construction Corp. is one of the premier providers of retaining wall installation in Middleboro, MA. We can construct new retaining walls from stone, concrete or boulders. We also provide retaining wall repair.
Roof drainage: Ensuring that water can flow freely from your roof is an important way to safeguard the integrity of your home or business. Be sure that your home is ready for the next big storm by reaching out to one of our helpful service representatives!
Drainage pits: We can help you mitigate the effects of a bad storm by providing you with a drainage pit or drywell. This can prevent water from saturating your property, and compromising the structural integrity of your building. Our team can help you identify the size and number of drainage pits necessary for your land!
Find Your Drainage Solution
Our talented teams are here to help you and your property thrive. Contact one of our knowledgeable professionals to learn more about which drainage solution is right for your property. Call us today at 508-923-7460!