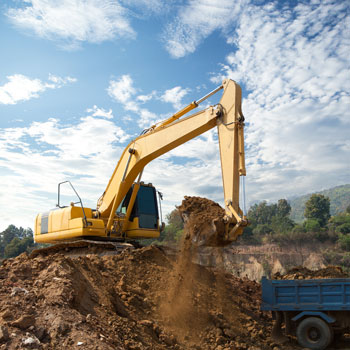 Atlas Construction Corp. specializes in high-quality excavation solutions. We are here to help you make the most of your property, and will actively work with you to provide the best excavation services possible. Our highly qualified service professionals can work in a variety of challenging environments.
Whether you are preparing a construction site for new structures or are adding on to your existing home, we make it easy for you to safely and confidently build on your property. Additionally, our paving services can add value to your existing buildings and enhance the experiences of your customers and guests. We are also utility contractors in Middleboro, MA, making us a truly full-service firm.
Excavating Your Property
Our team of dedicated professionals can provide your property with a wide range of services, including:
House Lots: We can prepare house lots for new construction as well as additions to existing homes or buildings. We provide grading services, and will dig deep enough that you can confidently construct your home on a solid foundation.
Site Preparation: Light demolition, grading and site clearing are all services that we offer to help you prepare your site for construction! We also offer earth removal, so that your space is effectively cleared for building.

Grading and Paving: As the premier grading contractor in Middleboro, MA, we will help you ensure that your site is graded to spec. We provide paving services for new or existing walkways and driveways as well.
Commercial Site Work: We will work to help you prepare your commercial site for construction. We can provide commercial grading, paving and more. We will also help you install and connect utilities, ensuring that your business is operating as efficiently as possible.
Begin Your Excavation
To begin the process of excavating your property, contact us today at 508-923-7460. Our talented team can help you begin the process of making the most of your land!