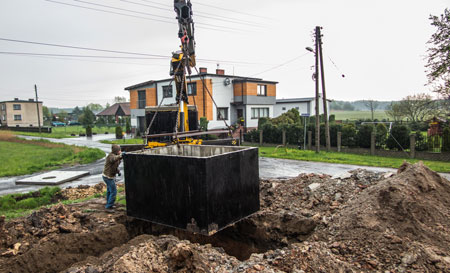 Atlas Construction Corp. can help you enhance your property's existing septic system, set up a septic network for a newly constructed property and ensure that your current system is meeting current local, state and federal regulations. We are a full-service septic installation and repair firm.
Septic systems carry a wide range of hazardous materials below and through your home or business, and it is essential that they are constructed in a high-quality and trustworthy fashion. You should only hire a dependable company with a strong history and a large number of community references to perform any septic system installation in Middleboro, MA.
A Range of Septic Services
Each building has a unique set of septic needs, and our firm is dedicated to meeting them. Some of our full range of service options includes: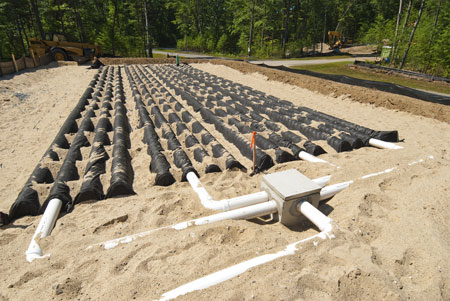 Title V: If you are preparing to sell your property, Title V mandates that your septic system be in line with current codes and regulations. We can provide septic inspections and updates when necessary. Be sure that you have a full understanding of the status of your system prior to finalizing any sale!
Sewer Tie-Ins: Are you hoping to connect your septic system to a public sewer system? Atlas Construction Corp. can assist you with sewer tie-ins and similar connective services! Our knowledgeable professionals can also help you identify any state or local codes your system must be in compliance with.
Septic Repairs: We offer a full range of septic repairs in Middleboro, MA. Whether your system is in need of minor repairs or a massive update, we will work quickly and effectively to deliver a high-quality system that meets the needs of your home, business or commercial space.
Septic Installations: Atlas Construction Corp. offers septic installation services. We work on newly constructed properties as well as existing structures to provide customized and dependable septic solutions. No matter the status of your property, we can work with you to build a long-lasting septic network.
Secure Your Septic System
Don't delay any septic maintenance that you may be due for, and only trust the region's most dependable company with your new septic installation! Call us today at 508-923-7460 to inquire about pricing for our full range of septic services.